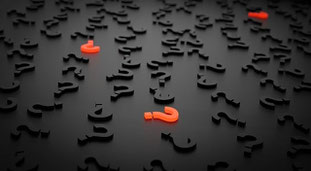 This List covers the Best Questions to Ask A Psychic about Love, Career, Money, Relationship, Future.
Update Aug 23, 2023.
Reading Time: 11 Minutes (well invested time!)
This is part of my Free Psychic Reading Service. Ask your questions now.
Sometimes life is filled with unfamiliarities, and occasionally we might need a little guidance to help us navigate the path.
Be it relationships, career, family or other areas of life, psychics can offer useful insight and orientation.
But which questions should you ask? In this article, you'll discover all you need to really know about the best questions to ask a psychic.
Do you want to know more immediately?
Have a burning question and want an answer right now?
No matter if you're just beginning a new relationship, searching for a new career challenge, or just simply wondering about your future in an overall sense, a Psychic can assist you in discovering the answers you're looking for.
Below are several great questions you might ask a Psychic:
What are the key lessons I need to learn at this point in my life?
What is currently holding me back and how do I overcome these blockages?
What are my major areas of strength and what is the best way to use them?
These broad questions can be adjusted for any aspect of life, whether it's relationships, career, money, or whatever.
When it involves the topic of love, it can often be tricky to get any clarity.
A psychic can offer to assist you in understanding a more in-depth look at your circumstances and what the future has in store for you. Here are some questions you can ask a psychic about love:
How can I better my present relationship?
What does the future hold for my love?
What should I learn in order to have a fulfilling and lasting relationship?
These types of questions can actually really serve to help you understand more about your relationships and to understand a little bit better what you can do to work on improving them.
Get your Free Soulmate Psychic Reading now.
Are you in a phase where you are unsure about your crush? What does he think about me? Is he still in love with his ex? what does he even want from me? A crush psychic reading is waiting for you here. 
Occasionally, we may have more specific questions that come up on our minds.
In those instances, it can be useful to ask a Psychic for advice. Here are at some of the best questions you can ask a Psychic:
What are the toughest challenges I will face in the coming time?
How can I make sure I am best prepared for those challenges?
What possibilities will I have in the near future and in what ways can I best take full advantage of them?
These questions can help you plan for the future and make the absolute best of the options that are available to you.
When it involves your career, it can sometimes be difficult to decide which path is right for you.
A psychic can give you a clearer understanding of your career opportunities and help you comprehend what the future ahead has for you. Here are several questions you can ask a psychic about careers:
In which direction should I steer my career?
In the near future, what career development options will present themselves to me?
How can I leverage my skills and gifts to grow my career?
Asking these questions may further assist you in exploring more information about your career path and better identifying what you might be able to do to elevate it.
On occasion, we are searching for more profound answers and glimpses into our lives.
Below are outline of questions you may want to ask a psychic to explore in depth about love, career, and personal connections:
Having a purpose in my life?
How on earth could I make my love and relationships better?
Specifically, in what ways can I develop a more fulfilling and thriving career?
Together, all of these probing questions above and beyond will provide you with a better sense of purpose in your life and allow for a more thorough knowledge of the ways in which you can accomplish your objectives.
At times, the questions we have are specific and we wish to ask a Psychic.
These can relate to various fields of our personal lives, such as for example relationships, finance, family, pets, boyfriend, money, and others. The table below shows certain issues you could ask a Psychic:
Tell me about my financial situation, see if there is one thing I should change.
Looking into the future, does the future indicate something positive about my current situation with my boyfriend/girlfriend?
Going forward, how might my family evolve?
With those specific criteria, you can dig further into particular facets of your life and gather straightforward, accurate answers that may guide you in charting the course you want to take.
Invariably, no matter what questions you may have regarding romance, career, home, or other dimensions of yourself, a Psychic can be of assistance in locating responses that may benefit yourself in your individual progress and evolution.
Still, it's vital to be aware that the responses you might get from a psychic are by no means intended to be absolutized.
They are intended as guidelines which can potentially support you in figuring out and comprehending for yourself the path you want to follow.
At the end of the day, the ultimate authority to design your life and realize your ultimate goals and dreams rests in a person's individual control.
The questions we've shared in this article are a decent starting point, but please also feel comfortable customizing any of them to suit whatever your own unique needs and situations might be. Ask questions that really matter to you and that will help you find the answers you seek.
Hopefully, this resource guide helps you ask the best questions to a Psychic and discover the edges to the answers you seek.
Whether it's matters of the heart, professional activity, family ties, or other aspects of everyday life, remember that you always have the power to shape your own destiny and achieve your dreams.
Asking questions to a Psychic can be influential in a number of walks of life.
They can create lucidity and understanding in current and future situations of relationships, provide hints about financial means, glimpse our future paths, assist us in caring for our pets, and even help us better understand the dynamics in our extended family.
Psychics may assist us in beginning to fully comprehend the dynamics in our peer relationships, including the ways we interact with others and the types of bonds we tend to attract.
These things may also help us seek resolution and reconciliation in broken connections, and guide us in developing wholesome and rewarding attachments.
Get your Psychic Love Tarot here.
Very special request: How to handle age differences between spouses?
A Psychic can offer us glimpses into our financial future, encompassing future options and emerging challenges.
Equally, they may aid us in gaining an awareness of our relation to finances and counsel us on ways to actually begin attracting pecuniary abundance.
A Psychic can share with us a vision of our tomorrows, as well, including the roads that lay in front of us and the decisions and choices we might encounter.
What they can do is identify what our aspirations and wishes are, and guide our efforts to figure out the best approach to achieving them.
Some psychics are even skilled at communicating with animals.
Essentially, though, these Psychics have the ability to connect with our pets and thus support us in forming a closer and stronger bond with our animal companions.
Psychics have the potential to guide us in learning about the underlying family dynamics, inclusive of the parts we play and the issues we face.
They can guide our efforts to discover harmony and promote wellness in our family, and support us in forming firmer and more wholesome familial bonds.
Whichever part of your life you want to investigate, always be mindful that the very power to mold your existence is in your very own possession.
A psychic can provide some direction and some insights, but at the end of the day, it's completely your responsibility to make the moves toward achieving your goals and dreams.
If you want to find a lost object quickly, the help of a psychic can be very useful. We have a complete guide for you on what to look for.
How to prepare properly, find the right provider and get the best results. Here is our article about the Psychic to find lost items. 
There are also other esoteric means for this issue. More on our in-depth article about the psychic´s perspective here. 
Before we delve more deeply into questioning skills, it's definitely a good idea to explain the distinctions of closed-ended vs. open-ended questions. Doing so is essential, too, if you wish to ensure optimal answers in a Psychic Reading. 
Closed questions refer to things that can be answered with a simple "yes" or "no".
For example, "Have you had dinner yet?" or "Did you drive to work?". Whereas these questions may be appropriate and impactful in many circumstances, they do not provide much room for in-depth findings or conversation.
Open-ended questions, on the other hand, ask for much more than a simple one- or two-word response.
Instead, they require the respondent to think more deeply, disclose more pertinent information, and contribute his or her own ideas, sentiments, or thoughts.
Open-ended question examples include "How are you feeling today?" or "What do you think about the current political situation?"
Related to open-ended questions, W-questions play a special role.
These questions typically open with a W-word: Who, What, Where, When, Why, How.
W-questions stimulate people to reflect more profoundly and offer more extensive answers.
"Who" questions give the opportunity to more specifically identify people or groups and further comprehend their respective roles or connections to each other.
For example, "Who helped you make this project happen?"
"What" questions focus on concrete matters, occurrences, or notions. They can be helpful in gaining more specific pieces of information or details.
Example: "What did you enjoy most about the book?"
"Where" type questions are meant to pinpoint specific spots or places. They might in addition contribute to a fuller context or explanation of the circumstances of an incident or event.
Example, "Where did you learn that?"
"When" questions further clarify the moment or sequence of occurrences of events. They can even lead to finding patterns or trends.
Example, "When was the last time you had a feeling like this?"
"Why" type questions drill down to the underlying reason or cause of an action or event. Using them could contribute towards a better explanation of the motivation or the reason behind it.
Example, "Why did you decide to take this class?"
"How" questions investigate the manner in which things have been or will be handled. They might be useful in trying to figure out processes, techniques, or strategies.
Example, "How did you solve the problem?"
Could you tell me more about how my soulmate appears?
Once we enter a situation where we need to find more profound answers, we can access the underlying potency of the W-questions.
Let's start by paying close scrutiny to the setting and following up with asking ourselves what we would really be interested in knowing.
Suppose, for example, you have a buddy who was recently given a promotion.
Rather than asking, "Are you happy about your promotion?" a closed-ended question that requires only a yes or no answer, you might instead ask, "How do you feel about your promotion?" or "What motivated you to go after that promotion?"
Taking these open-ended questions requires broader answers and presents an excellent window of opportunity for deepening conversation and analysis.
Asking good questions to a Psychic is an art that can be learned and fine-tuned. Open-ended questions, especially W-questions, are potent and valuable tools that we can use to draw out in-depth findings and discover deeper levels of comprehension.
Thus, by choosing to stay away from closed questions and instead ask open-ended questions to a psychic, we can receive richer and more significant readings.