Hello and welcome to your Capricorn Love Tarot. I am your Tarotprince, aka Arthur de Angelis.
Are you curious what fate has in store for you? How it goes on in your relationship life? Then please read on here.
I can already tell you that your card means a really very good omen. What does it mean? Find out and have a look at your symbol card. Below you will find a detailed interpretation for your love life.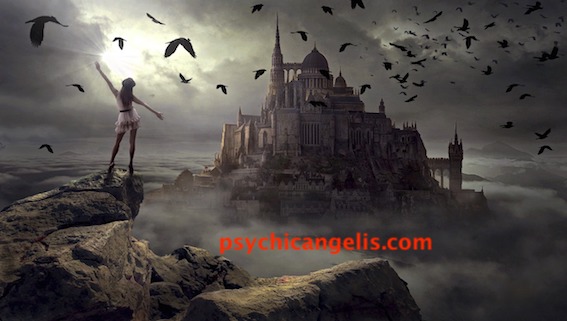 When you yearn for a meaningful relationship, now is a really good time. The time has come to take the matters of the heart seriously.
Although the shadows of the past are still there. You've survived all the crises so far, and you're still standing. So hope is the order of the day.
This is the time to do something. Well, life would like to tune you in to the joy that is to come. 
Actually, this is a truly positive message. But there are also some actions you can take to increase your happiness. More about that in a moment. 
You may feel drained and exhausted. Take a break and breathe deeply. This break is important now so you can go into the next time feeling powerful. 
If you want to be alone, take the time. Now the energy is favorable for it. But only for a short time. You don't have to sit at home alone for weeks. The point now is to take a deep breath.
In relation to another person you can feel very vulnerable now. Maybe even as a victim, at the mercy of another person's needs.
But is that really the case, questions your Capricorn Love Tarot? Is your happiness dependent on his choices? Actually, no. Then you too have a choice. 
In fact, it may be that a favorable coincidence enters your life now. A chance encounter and a good word from someone close to you can make the difference. 
In an existing relationship, the really important issues can come up now. You have grown apart and have nothing more to say.
Everyday life is gray and needs are unsatisfied. It doesn't have to stay that way. 
If you are still single and looking for your Mr. Right, then make a date with yourself regularly and love yourself.
Do something good for yourself. Go to the movies. Go out to eat. Go shopping. Go out for tea. Meet with girlfriends and be sad, but also have fun.
If you can spend time with yourself well and like yourself, then you are not expressing neediness.
Men love that. Romantic men also love it when they meet a woman who knows herself well and likes herself. Yes, even loves herself. 
This takes a lot of pressure off you and they can approach you more freely. 
Affirmation: 
I find myself lovable. The angels of love fly around me and protect and strengthen me. I attract a wonderful partnership. Love happiness is waiting for me. I have earned it.
But your Love Tarot Reading for Capricorn has even more in store for you.
There are times when the dominance of the brain over the principle of the heart is not appreciated, but sometimes it is also inevitable and even to be saluted.
When faced with challenging tasks, it is vital to sustain awareness and focus, and this should really not be hard for you to do.
Benefit from the strength and assurance that comes with this capacity for self-control and orientation. Keep doing what you think is correct, and keep going.
Once you can master yourself, the world and all the tasks that come with it should not be a problem for you.
So, that's it in detail and in all precision for your Capricorn Love Card and Tarot Reading.