Absolutely free Soulmate Psychic Reading with Tarot Cards.
This spread reveals hidden details and gives comprehensive Answers.
For Entertainment only.
Who is my Soulmate?
What does my Soulmate look like?
Explore this accurate and free card reading and draw a sketch.
Now is the time your wishes can become reality.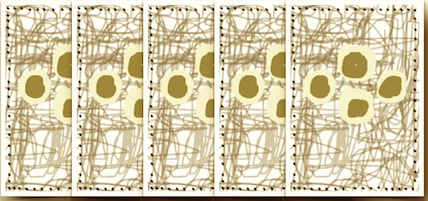 Friendship or love? A free Psychic Soulmate Reading will discover more details about this issue. Draw a free sketch and see how he might look like. Does this help to identify this person? 
Do you have feelings for a good friend or colleague? Sometimes friendship turns into love and we hardly notice it at the beginning.
Suddenly you are nervous in his presence, thinking about him constantly, longing for his presence. But you don't want to endanger his friendship? 
When love is involved, it makes many situations very complicated. At the same time, it is an enriching feeling when you can enter into a love relationship with someone who knows you so well.
The appearance of this person related on the soul level is not guaranteed. Sometimes you find yourself only on the mental or astral plane. But one may confidently think about the appearance. A very pleasurable occupation that can also cause goose bumps. 

He knows your weaknesses and strengths, you trust each other. Ideally he feels the same as you. Now you ask yourself whether that is really the case.
Such a karmic connection can change one's life and future. A Soulmate Tarot Spread with cards brings here a little more light into the darkness. After all, it is an important question for many people.
How may he look like? When will we meet? All this is very valuable information. Please remember that this is not a game though. 
Are you wondering who he is? A free psychic soulmate reading could shed some light into the darkness. Where is he and when will I finally meet him? Well, these are good questions to ask a Psychic..
However, it is not important to search with as much logic as possible. The heart knows exactly when it is ready. Also here it is favorable to wait for a good energy of the time quality.
The tarot cards can be good arguments and clues to solve this task. Each of us has a way to get to the bottom of this with the Soulmate Tarot. 

You want to know whether your friendship has really become love. If you want to have certainty, a free soulmate reading is your best opportunity.
Look at the journey your heart will take you on and learn something about your happiness in love. Maybe you have been waiting for a while for the right partner to finally find you. 
Sometimes our own feelings deceive us. Maybe you are also unsure whether you are right with your intuition. Then a free psychic free psychic love reading may help!
However, there is another option that could simplify the identification of this person. What is it? You'll find out in the next paragraph. 

Now, of course, you can ask yourself how to imagine the appearance of this twin flame.
What is the appearance of this person? A free psychic soulmate drawing can give you an impression here. But please don't take it too seriously. Because the face of a person can look quite different in reality.
The accuracy of a soulmate drawing and a free sketch always depends on how unfiltered the information here is. That's why we always emphasize that the search is a matter of the heart. 
In many cases, the feeling is not deceiving. But how can you be sure that you are not following a dream? What confirmation is there that you're not falling for a fallacy?
Well, there will probably never be 100% certainty. Because it concerns here an esoteric concept. However, the heart always knows what is right and what is wrong. This is also true in this case. 
Learn even more unexpected information in a soulmate psychic reading. Exact details and more are waiting for you here. 
You feel that you can't really open up or that you are pretending? Answers are within your soulmate tarot reading.
You have guesses for which you need confirmation? If you are looking for answers from a complementary psychic reading, you should now have the opportunity to open them up to you. 

Often our minds and hearts try to communicate something. But if you still lack the last thought impulse that will lead the whole picture to make sense for you, you might find the last piece of the puzzle today.
The Soulmate Tarot Cards can bring out distinct characteristics when reading the spread. What does it look like?
When will I meet him? What is his name? Who is he really? All these questions can arise from the Arcana. You need an experienced expert to be sure about this. 
Open yourself up to a glimpse into your soul life and walk a path that will make you happy and content. You deserve happiness in love. 
If you want more of this online and free Soulmate Tarot Spread Reading of your Cards.
Just be curious to know even much more hidden details. Come down here and explore what he will look like. A free Soulmate Psychic Reading can give you valuable insights into this secret.