Hello and good day. I am Arthur de Angelis from Tarotprince.
You have come to the right page if you want to have an accurate and very enjoyable Libra Love Tarot in an in-depth reading.
I already can reveal to you that things can turn out very well in the foreseeable future. Unsolved problems can vanish into thin air now. Long cherished longings can come true.
More here right under your Psychic Love Card for Libra.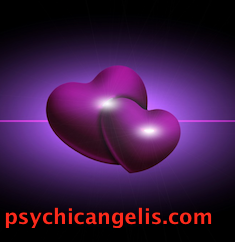 This card's message is encouraging and really gives reason for hope. There is actually no moment to continue being unhappy now. It is now time to wake up. To disillusionment. An end to being deceived.
It seems that things have not been going all that well for much too long. Lots of needs were ignored. Requirements were not heeded. But where do we go from here?
Now you can relax and catch your breath. According to your horoscope it looks like the time has come where positive lessons can be learned.
Commitments are kept, arrangements are respected. It may be that a certain person will do exactly what you want. But please remain patient and do not put pressure on yourself. 
Your Libra Love Tarot is indicating, that a brand new romance could arise out of nowhere. It could also mean that an existing relationship is rekindled.
That hearts are rekindled. Or that unexpectedly and by chance the right guy contacts you. 
It is a time of tidying up and clearing out. Take a look at what doesn't fit in your life.
What has not belonged to you for a long time. All this ballast does not make you happy.
It's good to let it go. Cut toxic connections. Maybe you want to take the first step now. 
In general, this card points to change, disappointment and subsequent happiness. So actually a good message to you. 
Maybe this is all very exhausting for you at the moment. Then take a short time out. Treat yourself to something nice. Just for yourself, or with a loved one.
Seek rest and quiet.
Take a step to the side.
More Answers and revealed Secrets here.
Totally Free Tarot Love Reading. Get Your Yes or No Spread now. 
This is how injuries can heal and new strength can come. 
If you sit on between two chairs, it remains interesting and exciting.
But the basic energy is favorable that everything will be wonderful. Keep your eyes open. But also guard your heart. You are responsible for it.
Take good care of yourself. Don't give your heart away too quickly now. Avoid long-term contracts and decisions.
The right moment for this has not yet come. But soon you will realize that the opportunity is right.
Trust your gut feeling. And if you like, come back here to this website and get another reading of your Libra Love Tarot Card. 
Do you want to know how another person will orientate?  What will he do? Will it turn out well? Is it a good path for us? Does he care about me, or is this just a figment of my imagination?
Self-love is an important foundation for the happiness to come. Don't be hard on yourself. Be kind and loving with yourself. Then you will radiate this from your innermost being.
And then the other person can perceive you as what you really are at the bottom of your being. A queen of love. 
Interested in more in-depth secrets?
More Libra Tarot here.
In truth, this card indicates extremely pleasant basic energy. The changes you have longed for for so long can happen right now. The opportunity for an uplifting change has truly come at this moment.
This is very nice news, right?
More on this free accurate tarot reading about love and marriage.
If you feel that a lot of things can become new now, this agrees with your Libra Love Tarot predictions.
The card reading looks at your chances from the present into the future of the coming days. If you want to know more, browse below and discover even more secrets about your future.
Back to Astro Love and Tarot Reading here