Look forward to a general Reading of the Virgo Love Tarot Cards.
I am Arthur de Angelis and I appreciate you coming here. 
You will learn pleasant things concerning the chances of the future in relationship and partnership.
Directly under your beautiful symbol card you will find answers to your questions. Have fun and enjoy reading.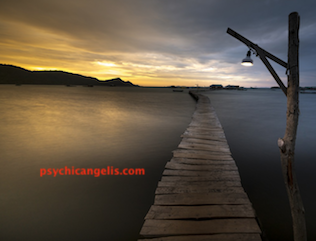 In fact, this card has a very cheering up word for you. The changes you have longed for for a long time could come about now. Time has come for a positive shift. 
But for this moment in time, the picture seems a bit muddled. You would like all this not to be true. However, it could get well in a short time.
Bear in mind that hiding a sorrow will never cause it to disappear.
Sticking your head in the sand generally doesn't provide a great degree of relief. 
Desires that have been nourished since long can be fulfilled. Coincidence can have an influential part to play in this. Release what does not satisfy you.
Experience life will give you the best in terms of lovely unexpected surprises.
A small step is required beforehand. Check out what really annoys you. Don't spoil it. Have a look at it and then let it go.
However as said only a glance is sufficient. With unsatisfied demands in a relationship, this card often points to an amplifying displeasure.
It will probably not be possible to stay as it is for a long time. 
Get a personal Psychic Reading for Virgo instant now online here.
Don't continue to grope in the dark. There is good information on the way to you. 
Sometimes you're a little too fast. That's how you catch other people off guard. Especially in a partnership and when looking for a partner, a slower pace is now favorable.
This does not mean that you should not head straight for your goals. But not at full throttle. 
Upcoming occasions are really formidable and significant. Eventually you will discover that a nearby friend is not as caring and loving as he or she appears to be. You may find this disheartening.
However, it is also a cessation of delusion. The basic message of your psychic Virgo Love Tarot Reading: 
There is no longer a minute to squander now. Time in your life is too valuable to spend it with those who are not honest. 
Don't take it all so beastly serious and personal. It was about time for a new awakening. Soon it can take place. Something new and beautiful may enter your life. 
You can begin to feel more self-assured.
Do you have a yes no question? Are you standing at a crossroads of the path? How do you want to continue? The Free Love Tarot Yes or No gives you accurate answers instantly online at no cost. 
There will be a beneficial influence on your charisma as well.
You will look more charming and magnetic to others. A great thing to help strengthen an ongoing connection or to find a potential new mate. 
If you are stuck in the middle of a yes or no question, the card has an elegant clue for you. Currently, it's a "maybe." There is definitely a possibility of a yes.
For this, however, the previously described actions, which you can take on your own, are helpful. Do not rest on your laurels.
It is also up to you. Go do your homework.
Communicate with other people and express your sentiments.
More Virgo Tarot here.
Refrain from playing a character that you are not. That way, people can recognize you for the kind of person you actually are. Marvelously likeable. 
As you can see, the Virgo Love Tarot is very nice to read. Because the prospects for the future are so great. Make the most of it with the help of tarot and horoscope.