Your accurate Message of your free Psychic reading for Libra is waiting.
Updated: Sept 5, 2023
For Entertainment only.
Let time pass. Do not put pressure now. It will lead to nothing.
With strategy and cleverness the sky will break open and become light. Then it will be time for a new beginning. 
This is where you will get tips and suggestions on how to evaluate the things that have happened and can still happen in your love life. 
What has happened? Where do things go from here? 
First read the messages of love. Then the reading of your card will also give you deeper knowledge of how you can grow in the situation. Afterwards you will find specific tips for action.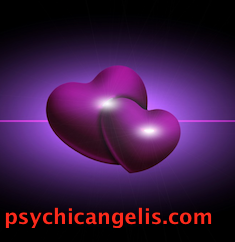 What exactly happened? 
How was this possible? 
Where do we go from here?
The question is, what will he do?
Is he the right man for me? 
Relax and calm down.
Looking for a hint? Unfold your psychic revelations.
Take a few deep breaths. Pay attention to your restless heart. Breathe deeply into your heart. Don't let it feel alone.
Give it attention. This is good for your restless heart. 
Look closely. What do you see? So how can you interpret it? What do you think and feel when you look at your card? 
Your love oracle wants to give you good energy. Everything can be fine again.  
Everything is shrouded in fog. Are you still not sure how to understand the situation in love and relationship? You are still not seeing clearly. 
The Purple Heart stands for your uncertainty and sorrow. Deep inside it is dark, but it radiates far and bright. This can give you hope. 
You long for security and harmony. Often you have been disappointed. Is this something that has been an issue in your relationship?
Consistency and friendship - are these your values? By what means have you dealt with this? 
Know: Be confident. Even if there is drama on the horizon. Bright warm light breaks through.
Even your sad heart will become bright and warm again. Do not be afraid, it can get well again.
Although it already feels like an eternity for you. Be patient a little longer. Everything still has to develop a little bit in the current direction. 
Even if it feels like a thunderstorm. You are going through a roller coaster of emotions at the moment.
Is it the thunderstorm of your soul? Everything that happened wants to be looked at. 
With your earthly pragmatism, how do these psychic suggestions guide your actions?
The birds are flying into the past, so to speak. They fly back to look again. You also look back. Is there anything you regret?
Give yourself plenty of love and patience.
Do not judge yourself if you have done or said something you regret.
There is still time to think about it and your wounds can heal. And there is still time for everything to be okay. 
Know: It is not yet time. Only by looking back you will understand better what happened. So the future can become even more beautiful.
But what can you do and how can you act?
Which steps should you take now and when should you wait a little longer? 
The chessboard suggests concentration and strategy. Begin to be focused. Consider everything that has been.
If there is something you regret, be honest with yourself and the other person. 
Give it some thought. Let mercy prevail. Towards him and towards you. 
Maybe now is the best time to apologize. 
Do it like the tree. It can only grow so big and become old because it has deep roots.
What is your bedrock? Honesty and love. When you are of a pure heart, and it shines again, let him know it. 
Then put a well-considered strategy in place. Ask him to forgive you for everything that went wrong.
Totally Free Psychic Love Reading online here for you.
And also forgive him for what he did to you. If you feel that he is still your dream man, then let him know. 
He is free to say whether he wants to take the next step with you. If he withdraws, then it is his decision.
This may hurt you, but you were upright, honest and loving. You can't blame yourself. 
Get a free Libra Tarot Reading here now online.
That way you'll be like the confident, strong woman you've always been. You have created clarity. And purity of heart.
So something new, even more beautiful, can come into being.
Hungry for more insights on love and relationships? The next Psychic Love Reading awaits, be it for you or your partner's zodiac.
Know: Love life sometimes challenges you to think about yourself and the relationship and then take creative action strategically. Then the fog clears. 
The free Psychic Reading for Libra wants to guide you in reflection and in your future steps.
It asks you for patience and grace. After that you will shine again as it is given to your determination.