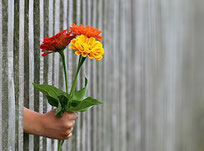 Hey Lovely! Swirling in emotional tides?
Here's a treat: A Free Love Tarot Reading combined with Zodiac Sign Wisdom - the ultimate combo to clear your heart-clouding doubts.
Each card shaped by your Sign promises clarity like never before.
Ever wondered, 'Is he truly in love with me?' or felt the wait, 'When will he contact next?' Such questions cloud our hearts, making love's journey seem like a maze.
Discover Answers in Your Free Love Tarot Reading tailored just for your Star Sign.
Updated: Sept 6, 2023.
For your Entertainment only.
Hello my dear, have you ever found yourself lost in the tangle of 'Does he really feel the same?' or 'Is there a proposal in sight?'
Or wonder if Mr Right might be waiting around the corner?
Fear not, dear friends. For your cards, charged with the energy of the various signs of the zodiac, whisper to you the story of 'you and him'.
Whether it's understanding his deepest feelings, forecasting commitment or finding your dream man in the crowd, let's journey through the ups and downs of love together, guided by the insightful Tarot.
Would you like to depart on a wonderful journey to greater clarity? Discover the unique combination of love tarot cards and the wisdom of the zodiac.
Learn how love astrology and card reading complement each other to guide you through your future predictions. Curious about the intricacies of Love Astrology? Tarot.com breaks it down for each sign.
We've all been there. Situations where emotions cloud our judgement and chaos seems to be the only certainty.
Remember: you are not alone. We hold your hand and offer you a tarot reading for your love relationship, where you can comprehend every difficult feeling, every burning question.
Our love cards, created with the care of love astrology, promise crystal clear insights. Wondering how to discover true love with the help of tarot cards or want to find the best tarot cards to understand your love life?
This is your haven. This unique linking of tarot and zodiac signs not only opens the way to true love revelations, but also offers practical tarot love advice that you can use.
Embark on this journey and let the cards illuminate your path.
Here is a mysterious fascination with how the universe decides matters of the heart.
Linking the love tarot cards to the zodiac influences adds depth to the insights and makes them very personal.
Whether you are interested in the passionate depths or the dual power, there is a romantic tarot card designed just for you personally.
Dive into these bespoke spreads and allow the tarot cards inspired by your zodiac sign to tell your love story.
Sometimes what you want is right in front of you.
With our online tarot reading for love and relationship guidance, any doubt or question, no matter how small, will find the right answer. Thereby you can draw on centuries of tradition and accumulated wisdom. 
Discover the ancient roots of Love Card Divination and its significance in love readings from this article at ancient-origings.net
The fusion of the heart tarot reading with the nuances of astrology and horoscopes offers more than just predictions; it's a guide to point you towards a romantic future.
So, why wait? Unfold your free online romantic future tarot reading and get one step closer to understanding your deepest desires.
A Love Tarot Reading can show you more about your best chances for your romantic bonds.
Are you interested in how this reading is done? Here is a reputable website that explains different tarot readings used in love spreads.
The method we use for our readings aligns with the best practices laid out by California-Psychics laid out in this video.
Explore all forms of romantic issues (for singles & couples). Receive an accurate answer to your questions with a tarot love reading. 
Think deeply about what it's about.
Which issues about love and your future do you want to ask? 
There's a free psychic love reading for you online right now.