Accurate and free Psychic Reading for Sagittarius gets you in-depth answers to your burning questions.
It takes away your insecurity and allows you to look clearly and confidently ahead into the future. Leave fear and doubt behind. Please continue reading. Discover the wonderful secrets of your future now. 
Good day, this is Arthur de Angelis, your psychic Tarotprince. 
In this cartomancy-based psychic reading for Sag, you will learn what opportunities and possibilities could be about to come in the near future. Please feel free to ask your personal question below.
Enjoy your Sagittarius Psychic Reading with Tarot.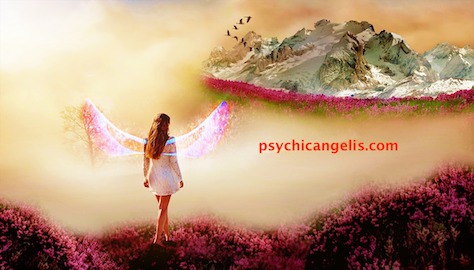 If you long for a successful partnership, now is a good time to do it. Don't let crises and disappointments from the past get you down.
All of that no longer belongs in the future. Look again at what makes your heart heavy and sad. Then write it down on a piece of paper and burn it. 
If you are in an already established partnership, now is the time for you to act. Don't wait for him to explain himself and his feelings.
As a first step, you could work on your magnetism. So smile and shine from the within. You'll notice that it feels completely different right away. He will also notice that other men react positively to you. 
This is great news revealed by your free and in-depth and detailed Psychic Reading for Sagittarius.
So he also wants to become more attractive for you again.
He will woo you more. He will no longer take everything so much for granted. 
Don't get hung up on a sluggish relationship. Either you invest in yourself and in the relationship, so that you become again the dream couple that you were before.
Or you ask your partner for a talk and tell him about your wishes. About your secret desires. Also spiritual ones.
Everything that is important to you in a love relationship. When your partner notices that you shine from within and are more self-confident than ever, he will do everything to win you back. This will be your renewed love happiness. 
Are you at a crossroad and waiting for a yes-no answer? Then the card here is clear. It is a No. But this is good news.
This no will save you from unnecessary adventures and detours. But soon the time for a yes has come. Now you will be tested to be ready for an even greater happiness. 
What else is in store for you by the insights of the psychic tarot card reading for your wonderful zodiac sign of sagittarius?
The need to spend some time alone is not something to be opposed to - you must not be reluctant to take that time.
Who is Sagittarius Soulmate? Get answer now.
However, problems can occur if one passes too many hours alone or is too frightened to be around other people or to be sensitive to them.
Vulnerability is part of the nature of life.
Maybe a romance from earlier in your history will be reignited. Wonder if it's actually what you wish it to be.
Finally, if you believe that you want only romance, take a look at your attitude.
Is it living up to that analysis? Are you putting in the extra effort to meet people, reach out to them, and become potentially available for a romantic relationship?
Finally, when you are engaged in a commitment and liaison, it is vital to give yourself time, patience and respect for the other person, no matter how preoccupied you may be.
These are the explanations and personal implications of the free Psychic Reading for Sagittarius Horoscope.
More Astrology Tarot and Love Reading. If you have any further questions, please see below.