Get a Leo Love Tarot and your answers now.
My name is Arthur de Angelis, aka Tarotprince. I am glad that you are here. Here on this website you will get a detailed Tarot Leo Love Reading.
I have designed and interpreted your Psychic Horoscope Card in a modern way. Enjoy the reading.
One thing in advance: this card is a favorable omen for love issues. Many things you have been waiting for can come true now.
Have a look at your card now. Further down you can directly ask a personal question.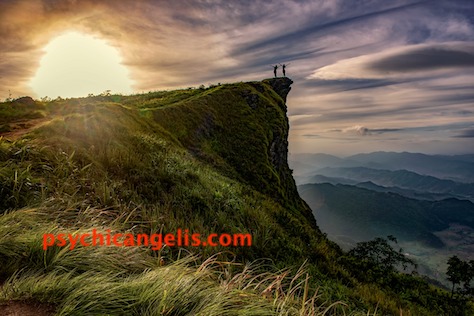 Basically, this card has a very encouraging message for you. Long desired changes can happen now.
At the moment, the situation still seems a bit confusing, looking at your horoscope. You're too eager to make it all not true.
Remember, repressing a pain will not make it go away. Burying your head in the sand usually doesn't create a sense of relief. 
The time is ripe for a positive turnaround. 
Before that, you still need to take a small step.
Take a look at what's really bugging you. Don't spoil it. Look at it and then let it go. But as I said only a short look is enough.
In the case of unfulfilled desires in a relationship, this card often indicates a deepening dissatisfaction. As it is, it will probably not be able to stay long. 
You may find out that a close person is not as caring and loving as it appears. This can be a disappointment.
But it is also an end to deception.
Now there is not a minute more to waste. Your life time is too precious to spend it with people who are not sincere. Don't take it all so seriously and personally. It's already time for a new departure.
Now it can happen soon. New and beautiful things can come into your life.
You can really start to feel more confident. This will also have a positive effect on your charisma.
A good thing to stabilize an existing relationship or find a new partner. Very easily, those needs you have been longing for could soon be fulfilled. 
If you are between a yes or no question, then the card has an important clue for you. At the moment it is a "maybe".
The chance of a yes is clearly there.
More to come in this free accurate tarot reading of love and marriage.
We think about it and the world keeps spinning. With these predictions, you can better understand how to invite happiness into your life.
More Leo Tarot here.
But the steps described above, which you can do yourself, are helpful for this. So don't put your hands in your lap. It is also up to you. Do your homework.
Talk to others and share your feelings.
Get Your personal Free Online Love Tarot Reading here.
Don't play a role that you are not. Then others can see you for the person you really are. Wonderfully lovable.
This is the joyful message of the Leo Love Tarot and your Card Reading.
If you want to know more about your tarot yes or no horoscope and the chances of the next time, check out my website here below. You will learn some great things about yourself and the future.