Welcome to Scorpio Tarot Card Reading.
Here online it is totally free for you. 
The team at tarotprince.com has come up with something special for your symbol card and its interpretation.
We have created a new design based on the traditional deck. It is something special. We hope you like it.
But now enjoy reading and the explanations of your Scorpio Tarot Reading. Further down you can ask a personal question to an experienced tarot card reader.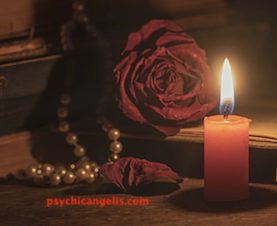 You are in the middle of a threshold. You can look at the scene as either the moon or the sun. You can consider either the night or the day. In either case, the outcome is open.
The message to you is: the near future depends on what you make of it. You can look at the beautiful and good things and encourage them. Or be afraid of the challenges.
Inwardly, you ask yourself the question, how important are you to a certain other person? Is that person finding me nice and having feelings for me?
Doubt resonates emotionally here.
You are going to know what you mean to other people.
You appear to be in a state of turbulent love energy currently.
It seems you are not completely satisfied with the situation.
That is understandable. 
But a change in the positive direction can happen anytime now. Please tune in to the amazing predictions.
What are you worried about right now?
As it stands, it's basically about self-determination vs other-determination. It may be that you feel dependent.
Unable to make a move yourself. This feeling is directed towards a specific person and a specific situation that doesn't feel good for you.
You're hoping for a good turn of events. And at the same time you have doubts about it. 
When you look at the tarot card you will notice some symbols. They have a remarkable message for you. 
An open book. A red rose, a string of pearls, a candle, and a box of chocolates.
Here are the details you need to know:
You are not a blank piece of paper. You have a lot of wisdom and experience inside you.
Bear in mind how many sticky situations you've managed to survive, how many types of committed relationships you've been in, and how many failed relationships you've been in.
It is you who have the strength to overcome these challenges in your own way.
Even if it still doesn't happen right away.
According to your personal book of wisdom, which has its seat in your heart, you can read your soul. It is up to you how you handle the situation. Whatever it advises you to do, is what you were supposed to do.
Love should not be used as a bargaining chip. On the contrary, love should be the bedrock of your partnership. Wait a little longer and see what happens.
After the waiting is over and the moment you have been waiting for comes, you will understand. It will be very clear to you.
You are a beautiful and wise person. Learn from the rich treasure of knowledge and wisdom of your heart.
You will be guided by your inner voice. Your gut feeling is a sure compass.
Your zodiac horoscope card wants to share its treasure with you. 
If you ask yourself a yes no question, the answer is yes. However, this yes comes with a condition. It is not enough to just wait at home until things work themselves out.
This time it takes a little more initiative on your part.
The positive outcome of your question is not only dependent on other people. It also depends on whether you open up and take the chance. 
This in-depth and detailed Scorpio Tarot Reading online advises you to take the following steps:
Go back into yourself and throw away the old ballast. Separate yourself from the thoughts and feelings that do not make you happy. 
Consider your desires as shown in this horoscope tarot reading.
Are they very specific or openly formulated? Keep your desires open.
In this way, life itself can decide in what form happiness will come to you.
But be sure. You are a beloved creature. Your birthright is happiness. Do not be afraid to get a astrology tarot reading for totally free.
There is always hope with our Scorpio Tarot.
More here at your totally free Psychic Reading for Scorpio Women and Men online. No-Cost guarantee.