Here you get an accurate and true prediction and a reading of your Scorpio Love Tarot.
Hi, I am Arthur de Angelis, aka Tarotprince. I have made a personal card reading for you.
Directly underneath the beautiful symbolic card you do find comprehensive and accurate answers to questions about relationship and partnership. 
Have fun with your Psychic Love Tarot for Scorpio.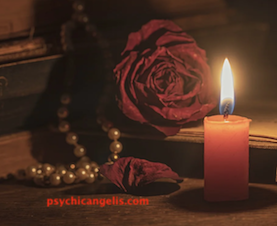 The most important message from your Psychic Love Tarot for Scorpio: Loosen up. Enjoy life.
When you enjoy and feel joy, you send out lightness.
Your body is much more supple and healthy when you enjoy life. So take very good care of yourself. Internally and externally.
Take good care of yourself. Wellness. Beauty. Everything that does you good and makes fun. Then you are attractive and attract your prince charming.
If you are in a long-term relationship and this has fallen asleep, then pep yourself up. You will see how your partner will perceive you with new eyes.
Typically, this Scorpio Love Tarot card indicates satisfaction in many aspects of life. In fact, an excellent message for you.
But in the area of communication with your partner, there may be difficulties. Interaction in general can actually be a bit difficult right now.
Make sure that important relevant information comes up.
Talk about your feelings. Without blaming and accusing the other person. 
You could create some brand-new experiences and also necessary selections. The method you communicate is at least as important as what you actually have to say. 
Think carefully about what you need to "make clear." And please avoid blame, manipulation, and pressure. That won't do much good in the current situation.
It may be that someone is interested in you that they have not even noticed. This does not have to be a question around love and relationship.
It can also be in the professional environment. But here, too, the card advises to pay more attention.
Even more detailed predictions by your honest Psychic Reading for Scorpio online and accurate.
After all, life always offers opportunities in the form of chance encounters. 
The messages and symbols of this card are actually motivating and also provide a real opportunity factor.
There is indeed no reason now to wait for anything and be unhappy.
It is actually right now opportunity to wake up.
More General and honest Scorpio Tarot Reading for free here.
A yes no question can develop positively now. It can mean that a hoped for yes can come to pass. 
For existing connections, the next period may be a very intense one. It could be a time of awakening, of new beginnings. Old patterns may break up.
Encrusted behaviors may disappear. Many obstacles seem bigger when you are afraid of them. So please don't be afraid. Everything can turn out fine. More astrological love tarot reading with cards.
As promised, these were quite encouraging forecast of your Scorpio Love Tarot. Feel free to do another reading on all your topics and concerns.