A wonderful free message from your Psychic Reading for Cancer here.
Updated: Sept 19, 2023
Entertainment only.
Your confidence has been shaken?
You are insecure and finally want certainty?
Maybe someone is stealing your energy?
Take a look at the card of your Cancer Psychic Reading.
Can you identify the situation in your life? 
Things that are probably bothering you in love and partnership at the moment.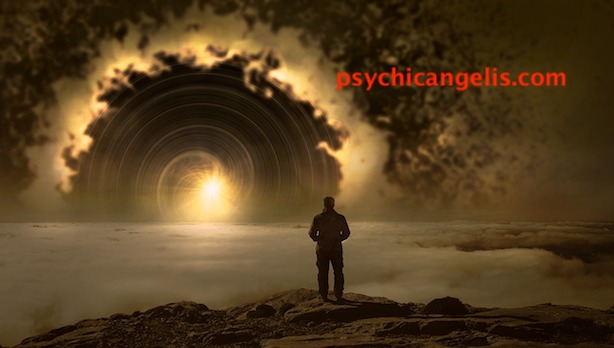 You have been affected by something and it has hit you deeply.
The incident happened some time ago and still you are not ready to take a step into a slightly new direction.
Understandably so, because you are still in deep pain. However, do you want it to go on like this? Certainly not. And it doesn't have to.
You are powerful enough to change direction, but something is still holding you back. 
Which way do you want to go? What are your goals in life? Did you give up hope or is it not completely gone yet?
Remain tough now and answer these questions for yourself.
Remember, you are a magnificent woman who has been through something that has affected her deeply. Nonetheless, something may change soon. 
The relationship and love life advice to you 
Sinister thoughts always circle around your own pain. You are allowing self-pity and feeling sorry for yourself.
Push through your grief.
By your negative thoughts you always go in circles. This way you prolong your emotional chaos yourself. 
You have nothing to gain in this dark situation. Go out into the light, you have the power to do so.
Have faith in the course of life and that everything that has happened to you is happening for a good reason. Your destiny will always surprise you. Now it depends on you.
How will you deal with the next surprise? Are you scared or are you confident that you can handle it? 
Perhaps you are not very accessible to your friends and family at the moment.
But don't blame other people, your partner or your husband. Avoid quarrels and conflicts at all costs.
More important now is that you have a clear thought and ask yourself what is still bothering you and what could really help you to get out of this mess. 
And no, it doesn't depend on him doing this or that. It doesn't depend at all on what another person does or doesn't do.
If you don't believe, take a deeper look into the free psychic card reading for Cancer.
You will realize that your destiny is not waiting.
It will move on, but you still have a chance to jump on that bandwagon and enjoy life again. It doesn't have to happen right away - small steps are enough.
Your Soulmate Psychic Reading here.
The main thing is to get off the ground, catch your breath, and remember who you are at heart again.
The pain of love has shaken you, but you are ready for a new beginning. Gather all your strength now and get up again.
There is no more reason why you shouldn't.
Remember how strong and beautiful you are. No one can put stones in your way now - only you can be your own obstacle. 
Probably it is not easy for you now and it will take you a lot of effort to let a new person into your life.
You may also wonder if he is the one who will take away your pain. Do not depend on it, as you yourself are responsible for your comfort.
This way you will also be able to enjoy the company of a man again.
Without pressure, without false expectations.
Someone will enter your life and turn everything upside down. But if you don't get out of your own "bubble", you might miss this chance.
Be open and excited about your future. Maintain your vigilance and leave the past where it belongs - in the past. 
Focus on your goals, your desires and plans for the future. Your pain will pass gradually and you will find new courage again.
All that matters is that you forgive yourself and stop blaming yourself for something you are not responsible for. 
Your future will be wonderful if you believe in the hope that slumbers deep inside you. Give it a chance now and revive yourself.
It won't happen overnight, but you have the patience to make a difference.
That was just a glimpse into the stars. For the full story, dive into the Psychic Love Reading for your partner's zodiac or yours.
Do you wonder if the right partner will come into your life soon? Whether he is the right one? Whether it will work out?
The good news is that you have been through a lot, and the answer is yes.
The precondition is that you recognize this possibility and integrate it firmly into your life. Believe in fate and in the course of life. 
Get an accurate Cancer Tarot Reading now here.
It's time for the pain to end now.
Decide for something that is much more important.
Slowly enjoy your everyday life again and celebrate life, because it is truly valuable. 
Your free psychic reading for Cancer will support you.