Information for free Libra Tarot Reading. Your wonderful zodiac sign will get a deep and accurate analysis from the tarot cards' point of view. The Libra Horoscope Tarot tells you more about the secrets of your destiny.
The team of tarotprince.com has redesigned the symbol cards for Libra Tarot Reading. Following the traditional Arcana, we have designed a modernized deck. You will like it.
We now take a look at the symbols of your Libra Tarot. After that, please read the interpretation carefully. Below you can directly ask a question to a tarot reader.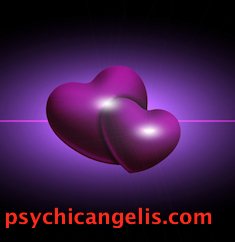 The first message from your Libra Tarot Card is the following: Letting go can be a very difficult thing to do. 
The more you try to force something to happen, the harder it becomes to do it. With patience and persistence, you will see results, but they may not be the ones you were hoping for.
What is happening? Where are we going?
Read the messages of hope first and then take the advice given in the card for your zodiac libra. 
What really happened?
How do we proceed?
What is best for me?
Will it work out?
Take three deep breaths. This is good for your restless mind.
Your personal meaning of the Libra Card wants to show you that you have the strength and courage to face your obstacles.
Stay optimistic and confident even if things are looking bad. Even if your heart is feeling sad, there will be a bright light that can help you through this. Do not be afraid, you can get better again.
Do not judge yourself if you have done or said something you regret. It is ok to think about the past and take time to heal. Do not let the past dictate the present.
You may not understand what happened but by looking back you will understand more about the past. The future can become even more beautiful.
A special hint for your zodiac sign. Sometimes you can be quite impatient. Do you know this, hand on heart honestly?
But you have never really succeeded with this impatience, have you? Be honest, what good has it done to put others and yourself under pressure? Most likely nothing.
So what's wrong with stepping on the gas a little less and being a little more patient?
The only thing you can do and the only thing you should do is take the first step. Don't wait and don't do anything unless you take the first step.
You should act as soon as you are ready. You may have to do things differently at the beginning, but that is fine.
If you are to grow, you must be grounded. Honesty and love are the bedrock to everything. When your heart is pure and it shines again, then let it be known.
This is what it means to be of a pure heart, to be true to yourself, to be of a pure heart.
Then you should apologize for everything that went wrong. You should also apologize for what you did to him. If you still feel that you are his dream woman, you should let him know that.
If he says no, it is up to him and there is nothing you can do to change his mind. It is his decision to make and there is nothing you can do to change his mind.
This and the insights from your libra tarot card reading will give you the confidence, strength and determination you have always had.
When you find yourself in a relationship that is challenging, take the time to think about yourself and how you can improve yourself and your relationship.
In other words: This is a time to take action, and think about the best way to improve your relationship and yourself.
The libra tarot deck and card ask in this personal reading to be patient and to reflect on our past and future steps. More details in a horoscope tarot reading.
After that our zodiac will shine again, as we are given the grace to take on new challenges and face our fears. Powered by astrological tarot.